The legalization of cannabis in 2018 has ushered in big business in the cannabis industry. There are now more online cannabis dispensaries and weed delivery services than ever before. With the increased availability of cannabis, you may be wondering what marijuana is and should I try it? Indeed, many are trying marijuana for the first time, and the number of Canadians trying weed for the first time has doubled. 
What is Cannabis? A Brief Overview of Marijuana
The Cannabis plant refers to three plants known as Cannabis indica, Cannabis sativa, and Cannabis ruderalis. Belonging to a genus of flowering plants in the family Cannabaceae, cannabis contains around 100 cannabinoids. 
So, what type of drug is marijuana? The answer has to do with the amount of THC in the plant. The cannabinoid tetrahydrocannabinol or THC is responsible for the "high" felt when consuming marijuana. When cannabis plants contain less than 0.3% THC, the cannabis plant has a classification of hemp. 
Common Names for Cannabis
Although cannabis is enjoying extreme popularity, weed has been grown for thousands of years for its medicinal and psychoactive properties. So what is marijuana known as? The weed Canada community and cannabis users worldwide have many names for their marijuana, including Buddha, bud, chronic, reefer, ganja, nugs, flower, 420, Mary Jane, weed and greens.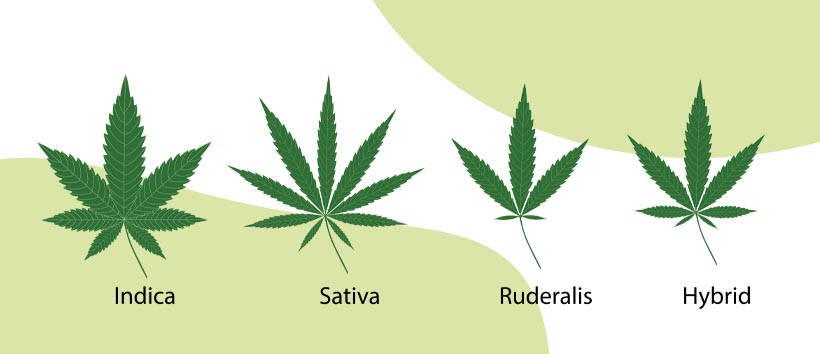 Different Types of Marijuana
What type of drug is marijuana? As a plant, it is divided into strains. What is cannabis if not the result of perfecting strains? Although marijuana cultivators have created and perfected many strains, there are two main categories of marijuana strains. They are Photoperiod and Ruderalis (Autoflower). 
Photoperiod Strains
Growing photoperiod strains requires a set light schedule. For indoor grows, 12 hours of light and 12 hours of dark meet the plant's cycling requirements. Plants initially put on vegetation, growing wider and taller but not yet flowering. As the grower reduces the light cycle, photoperiod strains will begin to flower or bud. You can also grow the strain outdoors, but the growing cycle will be longer. Whether grown indoors or outdoors, photoperiod strains are excellent producers, yielding larger volumes and higher quality buds than autoflower strains. 
Ruderalis (Autoflower) Strains
Autoflower or ruderalis strains are marijuana plants that require less work and are easier to grow than photoperiod strains. While they put on less vegetation and yield fewer buds, they produce in a set amount of time, making them desirable for many growers.
Subcategories
Within the weed categories, Photoperiod and autoflower are subcategories, Indica, Sativa, and hybrid strains. Other strains exist, but the award-winning strains and strains known for producing the best high come from Indica, Sativa, and hybrid strains. 
Indica Strains
Indica flowers (genus Cannabis Indica) are the most sedating and relaxing of all weed strains. So what is weed that makes you want to Netflix and chill? It's Indica. There's a saying among the cannabis community; "Indica, in da couch." So if you smoke an Indica, plan to kick back and relax for a while. Indica strains are perfect for treating anxiety, insomnia, and PTSD due to their calming effects. 
Sativa Strains
Cannabis Sativa is the pick me up of the weed world. Sativa strains are known for giving users a boost of creativity and energy. Unlike Indica strains which can make you want to lounge around and do very little, Sativa strains will provide you with an excellent high while still allowing you to be productive. So what is weed used for? Cannabis Sativa has many medical applications, including treating anxiety, depression, migraines, insomnia, PTSD, chronic pain, nausea, inflammation, and arthritis. 
Hybrid Strains
Hybrid weed is produced when the pollen of a male Sativa or Indica pollinates the flower of the opposite strain. The byproduct is a seed containing the genetics of both the Indica and the Sativa plants. So what is cannabis that gives you the perfect high? Why a hybrid weed, of course. Hybrid weed is a favourite among the marijuana Canada community because it offers the best of both worlds. You get that relaxing high while still being able to get stuff done. It won't put you to sleep but allows you to get to bed when you're ready to drift off without interrupting your circadian rhythms. 
The Characteristics of Cannabis
What is marijuana, if not stunning to behold? Cannabis plants have vast plumes of green foliage that may vary in shading anywhere from olive green to lime or emerald. Plants may grow as tall as six feet tall. The colouration of the marijuana plant is heavily affected by temperatures, and some phenotypes can have blueish, purplish, or pinkish shades. Often farmers will expose their plants to colder temperatures at the end of the growing cycle to bring out the rich colours of the buds.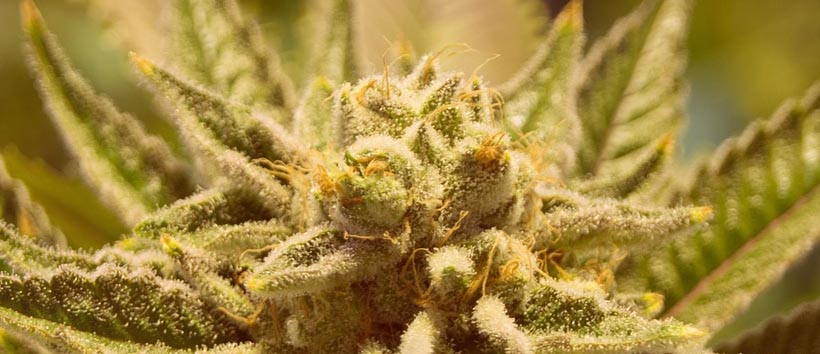 Trichomes
Trichomes or crystals are the sticky, hairlike growths on buds that hold the cannabinoids, including the THC that gets you high. Cannabis users can remove trichomes from buds to make hash, though most growers prefer to leave their buds intact for optimal smoking quality. When a crop is ready to harvest, the trichomes turn to an amber resin-rich colour.
Size and Density
Cannabis flowers differ from strain to strain. Indica buds are smaller, denser, and more circular than Sativa buds. Sativa tends to produce larger cone-shaped buds. Both strains, however, will have larger volumes of buds depending on soil nutrients, light exposure, and the amount of water they receive.
Moisture Level
The quality and potency of marijuana are strongly affected by its moisture level. Cured marijuana should have a moisture level between 59% to 63% humidity. This ideal moisture level retains the freshness of the bud and preserves the plant's potency while preventing the buds from becoming crumbly. It also allows for a small amount of moisture loss during transport while ensuring that the buds arrive in optimal smoking conditions. So what is cannabis like when it's got the perfect amount of moisture? It's sticky, slightly moist, won't crumble during transport, and burns evenly. 
A Short History of Cannabis
In 2014, geographer Barney Warf listed East and South Asia as the cradle of cannabis origins. From Asia, cannabis spread to the Middle East and then to Africa. Finally, Jacques Cartier spotted hemp growing in the Canadian wild between 1535 and 1541. The history of cannabis in Canada is a story of the heritage of hardworking farmers. 
Cannabis farmers select the best-producing plants, saving seeds and growing strains produced from previous generations of favourable varieties. Likewise, growers share growing tips with one another. Because of this, the plethora of cultivation knowledge continues to grow, and strains only continue to improve. 
The following is a timeline of the history of cannabis in Canada:
1801
The history of marijuana in Canada begins here. In an effort to stimulate economic growth, the Lieutenant Governor of Upper Canada passed out hemp seeds for Canadian cultivation. 
1923 
The Narcotics Drug Act Amendment made marijuana illegal.
1969 
Government research explored the non-medicinal use of cannabis.
2001
The Marijuana for Medical Access Regulations (MMAR) is enacted, the first bill of its kind allowing marijuana to be grown for medicinal purposes. 
2013
The Marijuana for Medical Purposes Regulations (MMPR) passes to control the commercial distribution of marijuana for medical purposes.
2016
The Access to Cannabis for Medical Purposes Regulations or the ACMPR replaces the MMPR. 
2018 
The Cannabis Act legalizes marijuana for recreational and medicinal purposes. Many Canadians consider this the most extraordinary feat in the history of weed in Canada. 
The history of cannabis in Canada shows what a massive victory legalization is for the Canadian cannabis community. Although marijuana is now legal in Canada for recreational and medical use, it is closely regulated by the Canadian government. Anyone wishing to ship cannabis must adhere to postal regulations for mailing cannabis products. At Cannabis Ontario, you can find various online dispensaries in Canada, such as Get Kush and WeedSmart. You can even get same-day orders from services such as Weed Delivery Vancouver in BC and Weed Delivery GTA in Ontario.
The rules and regulations differ among the provinces and territories as each sets its own rules independently. However, the history of marijuana in Canada does not end here. Research still abounds to discover industrial and medicinal applications for marijuana. 
References
Hamilton, I. A. (2019 May 4). Twice as many Canadians are trying marijuana for the first time since it was legalized. Business Insider. Available at: https://www.businessinsider.com/since-pot-was-legalized-in-canada-twice-as-many-canadians-have-tried-it-2019-5?r=US&IR=T
Spicer, L. (2002, April 12). Historical and Cultural Uses of Cannabis and the Canadian "Marijuana Clash." Sen Canada. Available at: https://sencanada.ca/content/sen/committee/371/ille/library/spicer-e.htm#B
Schwartz, D. ( 2014, May 3). Marijuana was criminalized in 1923, but why? CBC News. Available at: https://www.cbc.ca/news/health/marijuana-was-criminalized-in-1923-but-why-1.2630436
Government of Canada. (2001, June 14). Marihuana Medical Access Regulations. Justice Laws Website. Available at: https://lois-laws.justice.gc.ca/eng/regulations/sor-2001-227/page-1.html
Government of Canada. 2016, December). A Framework for the Legalization and Regulation of Cannabis in Canada. Available at: https://www.canada.ca/content/dam/hc-sc/healthy-canadians/migration/task-force-marijuana-groupe-etude/framework-cadre/alt/framework-cadre-eng.pdf
Canada Post. 2021, October). Sending and Receiving Cannabis. Cannabis Post. Available at: https://www.canadapost.ca/cpc/en/personal/sending/parcels/restrictions/cannabis.pageGovernment of Canada. (2018, October 17). Cannabis in the Provinces and Territories. Health Canada. Available at: https://www.canada.ca/en/health-canada/services/drugs-medication/cannabis/laws-regulations/provinces-territories.html