What Are CBD Topicals?
CBD topicals are one of the many ways to use CBD products. They are applied directly to the skin and work by interacting with the body's endocannabinoid system. This system regulates various functions, including chronic pain, inflammation, and mood. Topical CBD products are available in various forms, such as creams, balms, lotions, oils, salves, and sprays.
Benefits of CBD Topicals
CBD is short for cannabidiol, a compound found in the cannabis plant. CBD is non-psychoactive, meaning it does not produce the high associated with THC. CBD topicals are excellent for treating pain and inflammation and help with sleep disorders such as insomnia. They are also great for anxiety and depression. As a result, cannabidiol topicals can be used to treat various health conditions regarding the body and mind. 
Different Types of CBD Topicals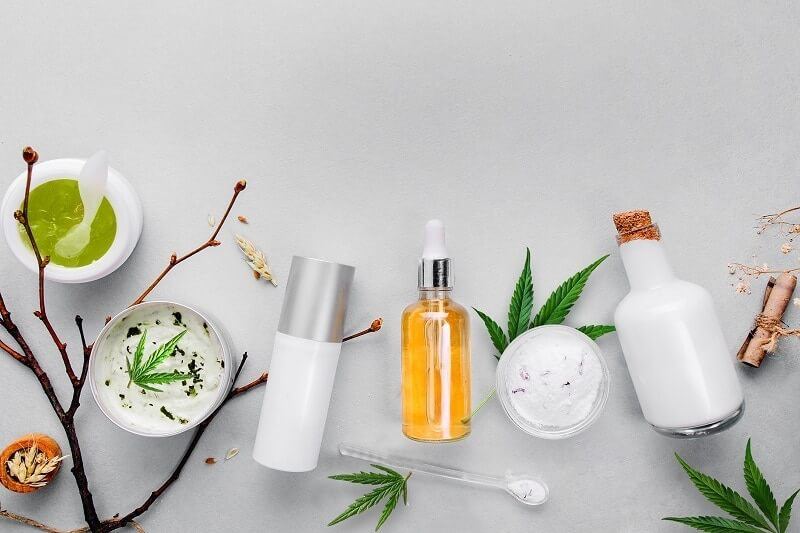 There are three main types of CBD-infused topicals: creams, balms, and salves. Creams are thick liquids that contain CBD oil mixed with other ingredients such as coconut oil, shea butter, beeswax, and vitamin E. Balms are thicker versions of creams. They usually contain CBD oil and essential oils like peppermint, eucalyptus, lavender, clary sage, and rosemary. Finally, salves are similar to balms, except they include natural herbs like calendula, chamomile, and aloe vera.
What Are CBD Lotions?
CBD lotions are a new and popular way to use CBD. CBD lotions are applied topically all over the body as you would any regular lotion. The effect not only helps with dry skin but also provides relaxation. It is absorbed directly by your skin, and its effects can be felt within 10 minutes or so following application.
What Are CBD Creams?
CBD-infused creams are a fantastic way to enjoy CBD oil benefits without ingesting them. CBD cream is topically applied and absorbed through the skin, making them an excellent option for those who don't like the taste of CBD oil or who want to avoid the potential stomach upset that can come with oral ingestion. CBD topical creams are also a convenient option for those who want to enjoy the localized benefits of CBD oil on a specific body part without having to apply it all over their bodies.
What Are CBD Salves?
The term "CBD salve" is used to describe a topical CBD product applied directly to the skin that is typically to treat a specific problem. CBD salves are typically made with an oil or butter base containing CBD and other ingredients to provide therapeutic relief. CBD salves and ointments are helpful with certain skin conditions to relieve eczema and psoriasis. Many athletes also use CBD Salves to help with muscle soreness.
What Are CBD Roll-Ons?

CBD Roll-Ons are CBD products that come in the form of a roll. They are topical products that can be applied to the skin quickly and efficiently and offer a convenient way to get your CBD benefits while carrying it on the go. CBD Roll-Ons are available in various formulas, and they can be used to target specific issues like pain or inflammation.
What Are CBD Bath Bombs?
CBD bath bombs are a great way to relax and soothe your muscles after a long day. They are to be used with your bath and are also a great way to get relief from various skin conditions. CBD bath bombs are made with cannabidiol, a non-psychoactive compound found in cannabis. This means that you will not get high from using CBD bath bombs.
What Are CBD Balms?
CBD balms are often thick, almost solid and waxy. They're different from CBD salves, which tend to be a bit softer than balms. Salves and balms use fatty oils and waxes as base ingredients, while creams and lotions use water. Balms are a concentrated product, making them a great go-to for pain relief.
CBD for Skin Care
CBD is an incredibly effective ingredient in skin care because it is a powerful antioxidant and provides anti-inflammatory benefits. CBD skincare is applied topically to the face and can help with skin aging and common skin issues like acne, redness, and hyperpigmentation. Adding CBD products to your skin regime can significantly improve your complexion without experiencing any high because there is no THC.

How to Use CBD Topicals?
CBD topicals are great for pain relief, stress reduction, and relaxation. They work by delivering cannabinoids directly into the skin, where they can be absorbed through the epidermis. The best way to use CBD topicals is to apply them at bedtime and sleep with them overnight. This allows the cannabinoids to penetrate deep into the skin while you rest.
CBD topicals are a convenient way to use CBD without having to ingest it, and you get all the benefits for pain relief, anxiety, insomnia, depression, and other conditions. The best thing about using CBD topicals is that they do not contain THC, so you don't need a medical marijuana card to purchase them.
Where to Buy CBD Topicals Online?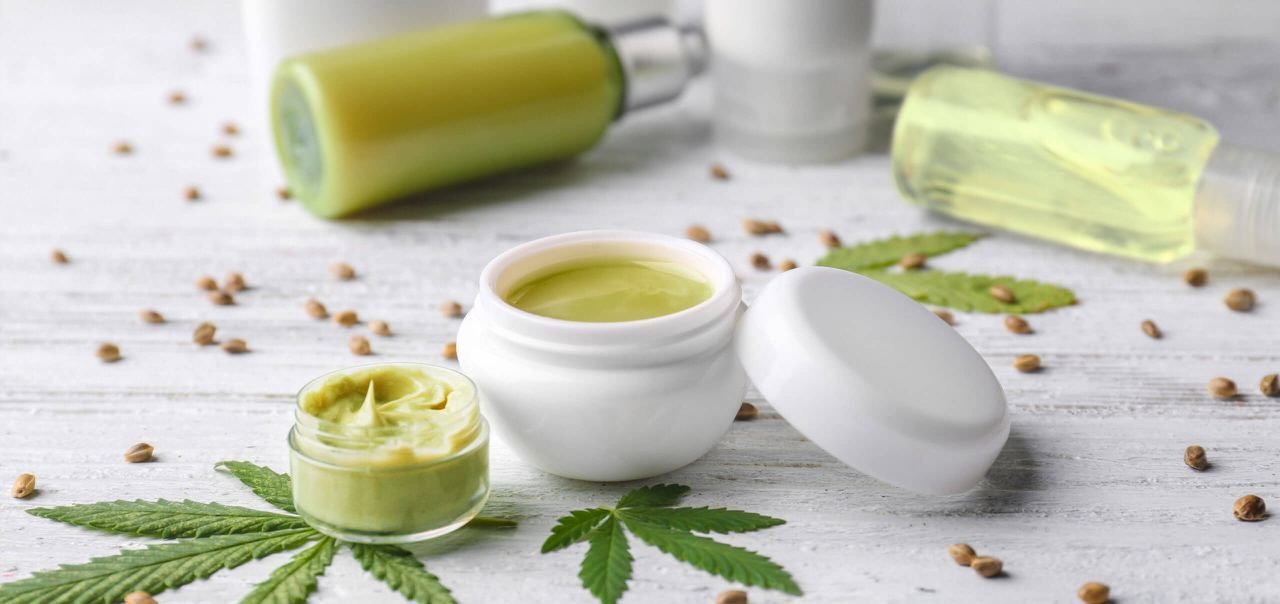 The best place to buy CBD topicals online is from a reputable company that has been around for a while. Make sure they offer free shipping and that they ship quickly. Also, look for reviews about the quality of their product and how long it takes them to arrive at your door. There are several ways to purchase quality CBD products online. However, the quality of these items varies greatly, so it's essential to read reviews and check out customer feedback before purchasing.
What to Look for When Buying CBD Topicals Online?
The best way to find out what to look for when buying CBD topicals online is to read reviews from other customers. Check out customer feedback about the product if you want to know how well they work. Also, be careful when purchasing CBD topicals online. Some sellers may try to scam you by selling fake products. Be sure to only purchase from reputable sellers who sell authentic CBD products. That way, you can ensure you are buying the best CBD topicals that work for you.
In Conclusion
Cannabis Ontario is passionate about CBD and dedicated to providing up-to-date and helpful information about the best local cannabis dispensaries in your area. The brands that we've compiled offer top-notch CBD topicals that you can trust. You can buy CBD topicals online and get same-day CBD delivery to your door and mail order CBD straight to your mailbox. Learn all about cannabidiol and find the best CBD brand and products at CBDBrandReviews so that you can make an informed decision before purchasing. We recommend trying out BioLyfe, as they carry the most potent full-spectrum CBD on the market. If you're interested in female-forward CBD products, be sure to check out Blush CBD Skincare for their luxurious CBD-infused skincare products. Lastly, if you're from the USA and want to learn about cannabidiol and find the best CBD brands in California, be sure to explore TheCBDResource.
References
Creveling, M. (2022, February 28). The Best CBD Salves and Balms for Athletes. Available at:
https://www.healthline.com/health/best-cbd-salve-for-athletes#A-quick-look-at-the-best-CBD-balms-for-athletes
Hammell, D. C. et al. (2015, Oct 30). Transdermal cannabidiol reduces inflammation and pain-related behaviours in a rat model of arthritis. US National Library of Medicine National Institutes of Health. Available at: https://www.ncbi.nlm.nih.gov/pmc/articles/PMC4851925/
Shannon, S. (2019, January 7). Cannabidiol in Anxiety and Sleep: A Large Case Series. US National Library of Medicine National Institutes of Health. Available at: https://www.ncbi.nlm.nih.gov/pmc/articles/PMC6326553/
BioLyfe. (2022, August 7). Buy All-Natural Plant-Based Dietary Gummies and Pills Online. Available at: https://biolyfebrands.com/
Timmonson, J. (2021, February 12). 7 CBD Brands That'll Make Your Skin Glow. Available at:
https://www.healthline.com/health/beauty-skin-care/cbd-skin-care-brands#skin-care-benefits