GasDank Delivery
Want some dank weed products? And did you want to save on some gas? If yes, take a look through the GasDank menu, place an order, and let have a courier deliver it right to your door! Let us cover the gas so you can have more to spend on your products.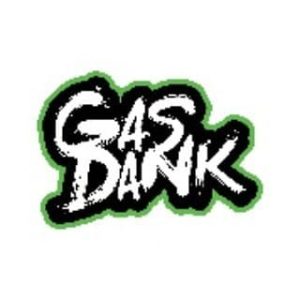 Services Offered
GasDank Delivery is a Toronto-based cannabis dispensary that offers reliable same-day weed delivery in and around the GTA. Their service areas include Toronto, North York, East York, Scarborough, Markham, Oshawa, Pickering, Stouffville, Brampton, Etobicoke, Mississauga, Vaughan, Maple, Woodbridge, Oakville. Visit the Gas Dank website, make an order, and enjoy timely same-day delivery on top-grade products at budget-friendly prices. If you live in a city near those listed, you can call our number and see if we can deliver to your area. For anyone outside of their delivery areas, GasDank also acts as an online dispensary offering mail-order marijuana to anywhere in Canada.
Products Offered
At Gas Dank Delivery, you will find over 100 of Ontario's most popular cannabis strains. Their flower menu consists of your favourite Indica, Sativa, and hybrid strains, in a range of quality that suits different tastes and budgets. You will also find a wide variety of potent cannabis concentrates like their premium shatter, hash, oils, and distillate. For those with a sweet tooth, you have to try their delectable menu of weed edibles that include gummies, chocolate, caramel popcorn, baked goods, and even infused-wine! They even carry a selection of magic mushroom products for all you psychedelic seekers out there. GasDank carries an extensive assortment of trusted brands and procures independent lab-testing for their products. They take providing top-notch product quality seriously and take all the necessary steps to ensure it becomes a reality.
Service: Delivery in GTA & Mail Order Marijuana
Cities: Toronto, North York, East York, Scarborough, Markham, Oshawa, Pickering, Stouffville, Brampton, Etobicoke, Mississauga, Vaughan, Maple, Woodbridge, Oakville
Hours
: Delivery
Monday -Thursday: 8am-2am EST; Friday – Sunday: 8am-3am EST