Cannabis gummies are one of today's most popular ways of enjoying marijuana. Of course, you can always find delicious, potent gummies and buy THC weed edibles online in Canada or get same-day orders from weed delivery services like the ones listed on Cannabis Ontario. Still, it's also fun to learn how to make weed gummies. Making weed gummies isn't complicated when following our simple THC gummies recipe. Learn everything you need to know about how to make weed gummies so you can start crafting your own treats today!
Ingredients For Making Weed Gummies
You can learn how to make weed gummies with some basic ingredients. Gather the following supplies:
There are two ways to source your THC oil. First, many marijuana dispensaries carry a great selection of cannabis oil, perfect for this THC gummies recipe. If you want to make your own, you'll need around 3.5 grams of your favourite cannabis strain, a cup of coconut oil, water, and a strainer or cheesecloth.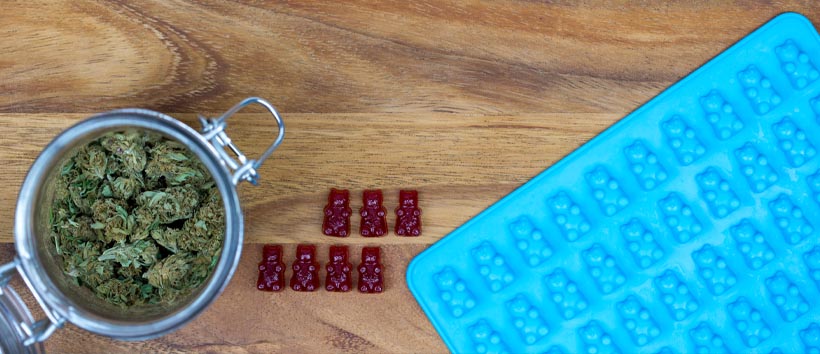 Equipment For Making Weed Gummies
Gather the following tools as well:
You'll also need an oven, baking sheet, and grinder if you're making oil for our THC gummies recipe.
How To Make Weed Gummies Step By Step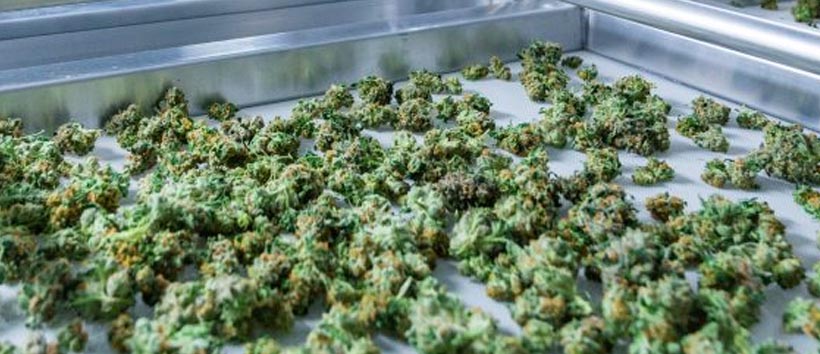 1. Decarbing Your Weed
Decarboxylate your cannabis to active its cannabinoids. THC, CBD, and other compounds need to be activated with gentle heat before they can interact with your body. If you don't decarb your weed, it chemically won't make you feel high. Decarboxylation is one of the most critical steps when you're making weed gummies! If you're using THC oil from a dispensary, skip to step 3.
Grind your cannabis buds and spread them in an even layer on your baking sheet. Then put them in the oven at low heat, around 220-245°F, for 30 to 45 minutes. You want your buds to be nice and toasty, not burnt.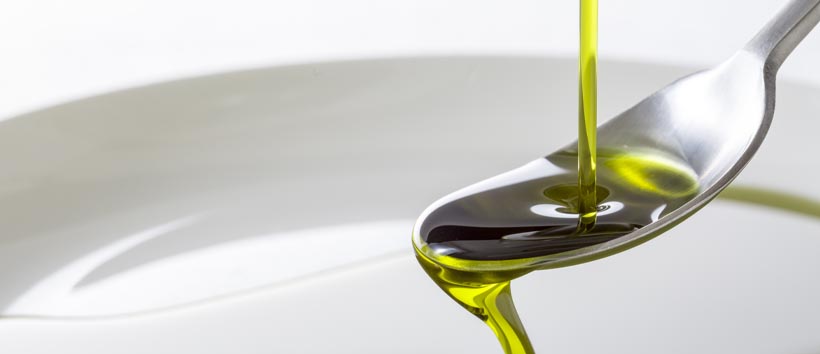 2. Make Your Cannabis Oil
Mix your decarbed buds with a cup of coconut oil at low heat on the stove or hot plate. Over time, the oil will melt and become infused with cannabis. Let the mixture simmer for around three hours. Stir the pot frequently so it doesn't burn or scorch. You can add small amounts of water if the oil starts to cook off. After several hours, remove the pot from heat and let it cool. Strain the mixture to remove the cannabis buds from the oil. You can discard the leftover plant material and move the oil to a glass jar for storage.
3. Combine Ingredients
Mix the water, cannabis oil, and sunflower lecithin or soy lecithin in a pot over low heat. Stir until the mixture has thoroughly combined and has a smooth, even texture.
4. Add The Gelatin
Keeping the heat low, add the flavoured and unflavoured gelatin.
5. Cook
Whisk the mixture over low heat for 15 minutes until the gelatin is completely dissolved. Keep the heat low, and don't let it boil.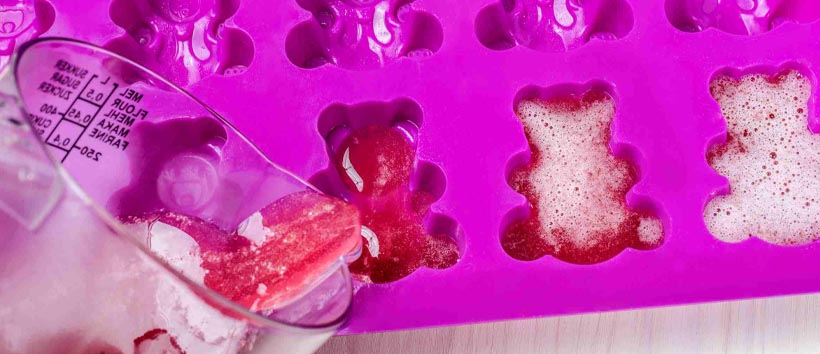 6. Fill The Gummy Moulds
After 15 minutes, use the dropper or syringe to fill your gummy moulds with the gelatin mix. Work quickly so your mixture doesn't separate into layers. If you can, recruit a friend to stir the pot while filling the moulds. This step will keep the gummy mix from solidifying in the pot.
7. Freeze Your Gummies
Once you've filled your cannabis gummies, put them in the freezer for 20 to 30 minutes to set. After that, they're ready to enjoy!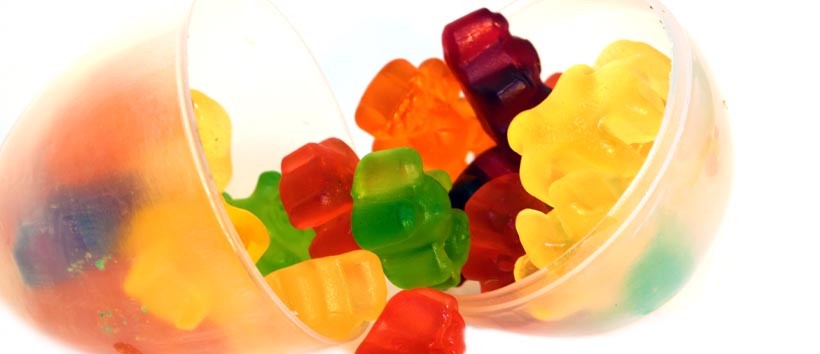 Treat Yourself To Cannabis Gummies
Cannabis gummies are a delicious, potent way to get high. Now that you know how to make weed gummies, you can enjoy these tasty treats whenever you like. Feel free to adapt our THC gummies recipe with your favourite flavours, moulds, colours, and more. Don't feel like spending time in the kitchen? It's also easy to buy cannabis gummies online in Canada! You can explore a world of fun gummies at sources such as the ones listed on Cannabis Ontario, Weed Maps and Weed List. You'll have a great time, whether you're making weed gummies on your own or enjoying them from the dispensary.
Related Articles 
What are Terpenes?, How Long Does Weed Stay in Your System?, How Long Does A Weed High Last?
References