It's no secret that many people take cannabis for a wide range of reasons. Some take marijuana for recreational purposes, whereas some take it for medical reasons such as for relief from pain. But did you know that some cannabis strains are better suited to help with pain than others? So let's take a closer look at some of the best marijuana strains for pain relief.
Cannatonic

The Cannatonic weed strain is an award-winning strain rumoured to have started the entire CBD movement in Europe. This 50/50 Hybrid holds a high CBD level of 12%, making it one of the top medicinal strains. Its tightly packed, medium-sized chunky popcorn buds have a green-yellow colour coated in trichome crystals and surrounded by tiny sugar leaves. Cannatonic puts off a distinct aroma that is earthy when it first hits your nostrils but is quickly followed by hints of citrus that turns sourer after lighting. Your tastebuds won't be too overwhelmed with this strain, but you'll find a flavour of fresh pine and citrus with a tangy sweetness that lingers on your tongue.
The Cannatonic marijuana strain holds a lower THC level of 7%-15%. A decent high, but more mellow than the average buds. This CBD-rich strain brings optimism and relaxation without the heightened energy that most hybrid strains bring. A calm high, if you will. It's one of the hottest medicinal strains on the market. It is linked with aiding a long list of medical symptoms such as anxiety, chronic pain, stress, inflammation, and more severe conditions such as cerebral palsy. As a result, Cannatonic has become the strain of choice for countless medical and recreational marijuana users. 
Northern Lights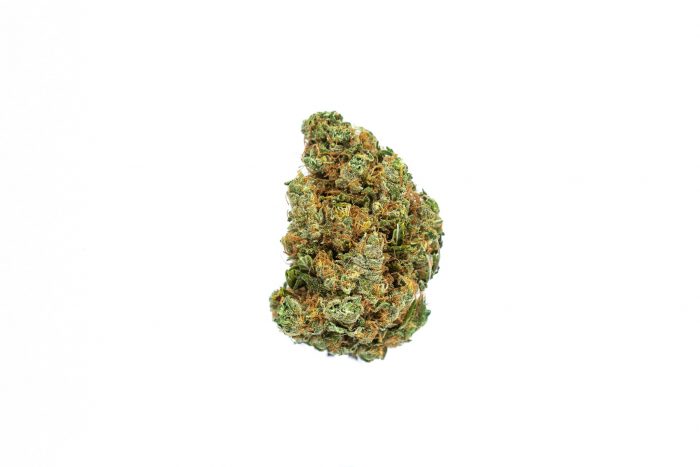 Northern Lights is in the running for being one of the best marijuana strains for pain relief. Indica-dominant Northern Lights cannabis strain is a cross between Thai and Afghani cannabis varieties and has a breakdown of 95% Indica and 5% Sativa. With THC levels that can reach up to 26%, this potent strain is not ideal for novice users but produces a relaxed and focused high for those who are more experienced with cannabis use. In addition, the Northern Lights weed strain has densely packed buds, which produce a luscious aroma of citrus and pine with floral notes.  
The medical use for the Northern Lights marijuana strain ranges from chronic pain and migraines to the treatment of psychological disorders, such as depression and anxiety. In addition, because of its high potency and ability to promote appetite, Northern Lights is also used to treat eating disorders such as anorexia. This strain can be grown both outdoors and indoors – preferably in a hydroponic setup to maximize your yields. 
White Widow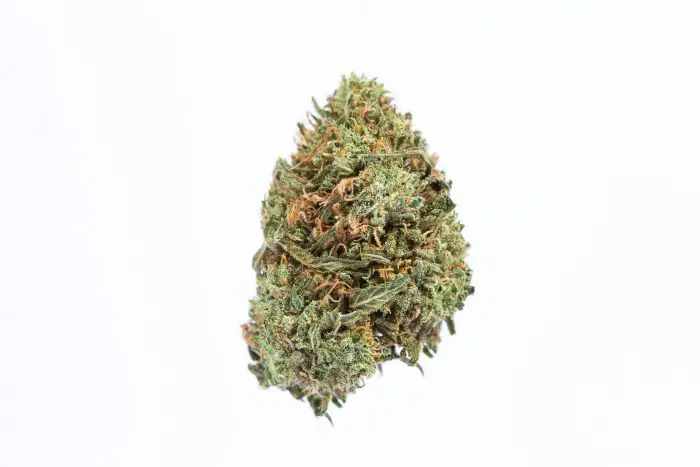 The Sativa-dominant White Widow cannabis strain has been around since the 90s and represents a 60:40 Sativa to Indica ratio of the Brazil Sativa and South Indian Indica strains. The strain can reach THC levels ranging from 18% to 25%. The White Widow weed strain aroma can be described as skunky with hints of berry and spice and can be detected by enthusiasts from 300 yards away. This strain has a fruity taste and sweet smoke, resulting in heavy coughing in inexperienced users. The White Widow buds have a frosty, crystalline appearance with bright orange pistils. 
The medicinal properties of the White Widow marijuana strain are many and widely acknowledged. This strain effectively battles various stress, mood, and attention disorders, including depression, anxiety, PTSD, and ADD/ADHD. White Widow is also one of the best weed for pain relief and a relaxer for those suffering from chronic pain and insomnia. Overall, White Widow is a fantastic choice for an uplifting and relaxing high and is excellent to take in the morning. 
Sour Diesel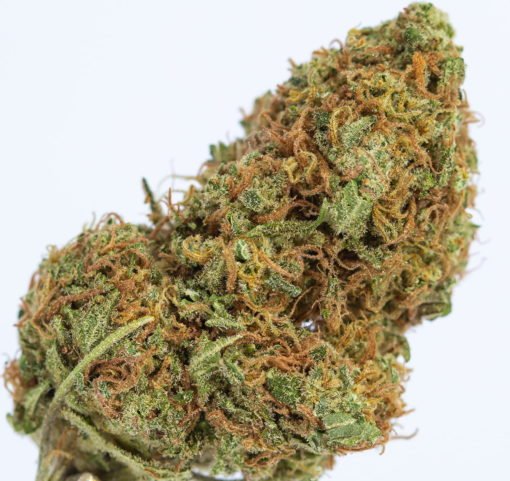 Many consider Sour Diesel to be one of the best marijuana strains for chronic pain. The Sour Diesel cannabis strain is a potent mix of Indica and Sativa, with a hybrid ratio of 90% Sativa to 10% Indica. Its origin story is highly debated. Some claim it was created by crossing the Mexican Sativa with a Chemdog Phenotype – the result being a strain with an average THC content of 26%. With large, solid buds of cylindrical shape, the Sour Diesel weed strain is typically covered in red pistils and produces a citrusy aroma with a diesel flavour touch. 
The medical applications of the Sour Diesel marijuana strain are numerous and versatile. It is particularly well suited for treating attention deficit disorders due to its highly cerebral high. It can also help treat depression, anxiety, stress disorders, and eating disorders. Sour Diesel also boasts impressive anti-inflammatory properties, making it effective in treating cramps and headaches. 
Harlequin Strain
High CDB strains like Harlequin are ideal for treating aches. This strain is among the top best cannabis for pain relief. The Harlequin cannabis strain is a Sativa-Dominant variety resulting from the Thai Sativa, Colombian Gold, Swiss Sativa, and Nepali Indica strains. The plant has a breakdown of 75% Sativa and 25% Indica and bears tightly packed green buds with THC levels reaching between 7%-15%. The Harlequin weed strain has a musky fragrance with tropical fruit and smoke hints that produce a smooth and woody mango flavour. 
Because of its mood-elevating solid effects, the Harlequin marijuana strain can help treat depression and anxiety. It also has analgesic and anti-inflammatory properties and can help reduce migraines, back pain, chronic pain and inflammation in patients suffering from arthritis and SLE. Harlequin also works as an energizer and is therefore helpful for patients with chronic fatigue. 
In Conclusion on the Best Cannabis Strains for Pain Relief
Now that we know some of the best marijuana strains for pain, you might be wondering where you can get some for yourself.  Well, you're in luck! At Cannabis Ontario, we list some of Canada's most trusted and highly-rated marijuana dispensaries and weed delivery services. You can get cannabis delivery in Vancouver or any other Canadian city or buy weed online in Canada. In addition, you can find an extensive selection of thousands of excellent weed strains that can help ease symptoms of pain. 
References
WebMB. (2020). CBD vs. THC: What's the Difference? Available at: https://www.webmd.com/pain-management/cbd-thc-difference#1
Hartney, Elizabeth. (2020, July 22). What is THC? Very Well Mind. Available at: https://www.verywellmind.com/what-is-thc-in-marijuana-4080556
Cannabis Ontario. (2022, May 4). Cannatonic. Available at: https://cannabisontario.net/strain/cannatonic/
Cannabis Ontario. (2022, May 4). Northern Lights. Available at: https://cannabisontario.net/strain/northern-lights/
Cannabis Ontario. (2022, May 4). White Widow. Available at: https://cannabisontario.net/strain/white-widow/
Cannabis Ontario. (2022, May 4). Sour Diesel. Available at: https://cannabisontario.net/strain/sour-diesel/
Cannabis Ontario. (2022, May 4). Harlequin. Available at: https://cannabisontario.net/strain/harlequin/
Weed Delivery Vancouver. (2022, May 1). Same-Day Weed Delivery in Vancouver. Available at: https://weeddeliveryvancouver.io/
Grinspoon P MD. (2020, April 10). Medical Marijuana. Harvard Health. Available at: https://www.health.harvard.edu/blog/medical-marijuana-2018011513085
Daily Marijuana. (2022, May 1). Buy Weed Online. Available at: https://www.dailymarijuana.io/